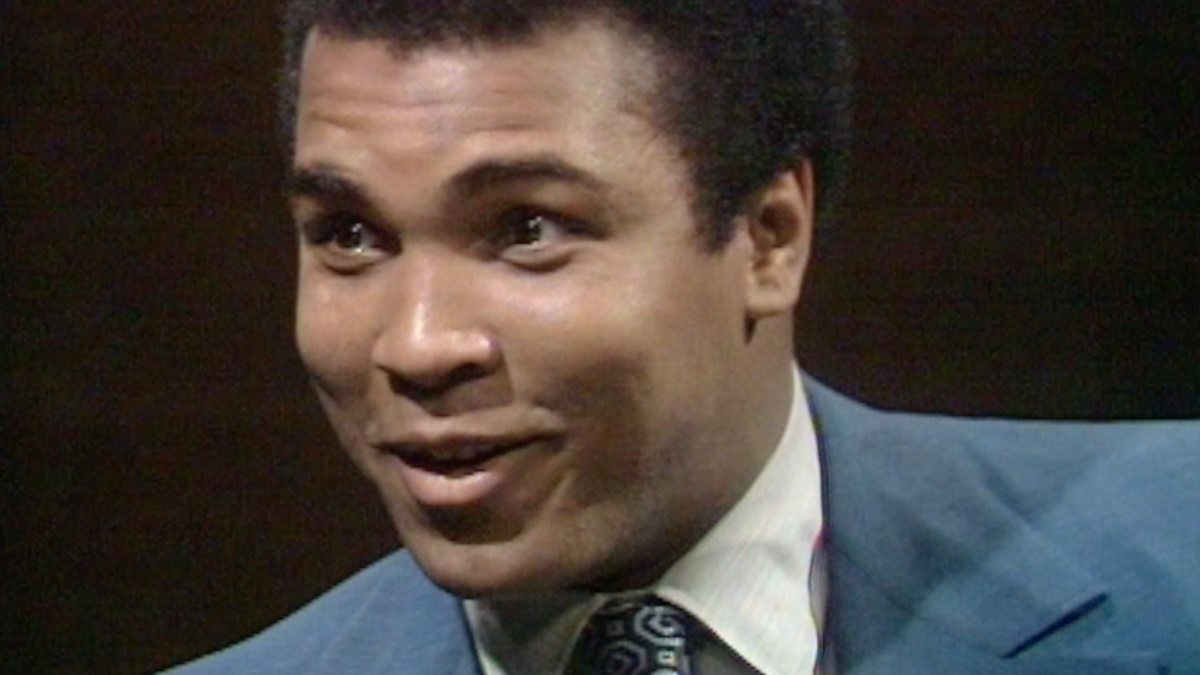 Muhammad Ali: 'Why is everything white?' BBC 17 October 1971 televised interview with Michael Parkinson who later said that Muhammad Ali was the most remarkable man he had ever interviewed.
"Muhammad Ali born Cassius Marcellus Clay Jr. – January 17, 1942 – June 3, 2016 – was an American professional boxer, activist, and philanthropist. Nicknamed "The Greatest", he is widely regarded as one of the most significant and celebrated figures of the 20th century and as one of the greatest boxers of all time."
Twelve million people watched this interview. His boxing matches attracted audiences worldwide. One of his notable fights was with George Foreman that took place in Kinshasa, Zaire in 1974 and became known as the Rumble in the Jungle.
Ali declared that he would refuse to serve in the army and publicly considered himself a conscientious objector. Ali stated:
"War is against the teachings of the Qur'an. I'm not trying to dodge the draft. We are not supposed to take part in no wars unless declared by Allah or The Messenger. We don't take part in Christian wars or wars of any unbelievers." He stated: "Man, I ain't got no quarrel with them Viet Cong." Ali elaborated: "Why should they ask me to put on a uniform and go ten thousand miles from home and drop bombs and bullets on brown people in Vietnam while so-called Negro people in Louisville are treated like dogs and denied simple human rights?"
Ali refused to enlist in 1967 and he was arrested as this was a felony punishable by five years in prison and a fine of $10,000. His boxing licence was suspepnded and he was unable to fight and did not fight again until 1970. He was found guilty of of violating the Selective Services Laws in 1967 and this was not overturned until June 28, 1971, where the Supreme Court of the United States in Clay v. United States overturned Ali's conviction by a unanimous 8–0 decision.
As the anti-Vietnam war movement grew, Ali spoke to student rallies and is quoted:
My enemy is the white people, not Viet Cong or Chinese or Japanese. You my opposer when I want freedom. You my opposer when I want justice. You my opposer when I want equality. You won't even stand up for me in America for my religious beliefs—and you want me to go somewhere and fight, but you won't even stand up for me here at home?
Muhammad Ali to a crowd of college students during his exile
Muhammad Ali's memorial service was televised on 9 June 2016 and 1 billion people tuned in to watch.